Here's what you need to watch out for when deploying a multi-fit model.

If this is the first version of your multi-fit model that you will like to deploy, just hit "Deploy as Multi-Fit Model" in the Deployment tab in the Studio: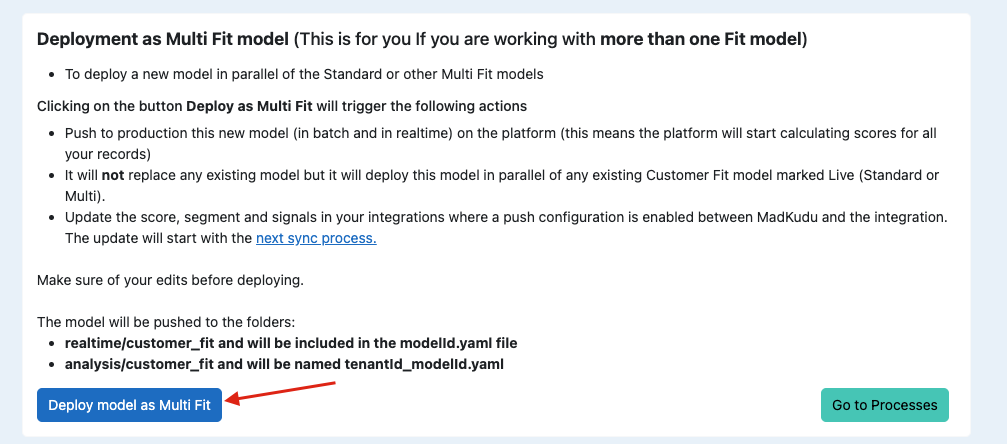 If you wish to deploy an updated version of your multi fit model, here are the steps that you need to follow:
Deploy your new model as Multi Fit and give the exact same name to the newly deployed model (be careful to not have an empty space at the end of the name).

Undeploy the previous version of the model (otherwise, if both models are deployed with the same name, we could have flipping scores or the new model not ever being used).
What's next?
If this is the first time that you deploy a multi-fit model and would like to have the MadKudu intelligence pushed to your integrations, please open a ticket here explaining:
the multi-fit model that you'd like to start pushing
the integration that will get the MadKudu intelligence
the name of the MadKudu fields in your integration
If the push of the MadKudu Intelligence has already been set up and you've just deployed a new version of your multi-fit model, you don't need to do anything!