Are you more of a visual learner?
Head this way for our video!
Video tutorials are only available to users
logged in
to the MadKudu help center. Click
here
to learn how to create an account in the MadKudu help center.
The profiles section in MadKudu allows you to look up individual emails based on the MadKudu API. This section also provides you with more enrichment data points than the signals, which corresponds to the enrichment from MadKudu's partners.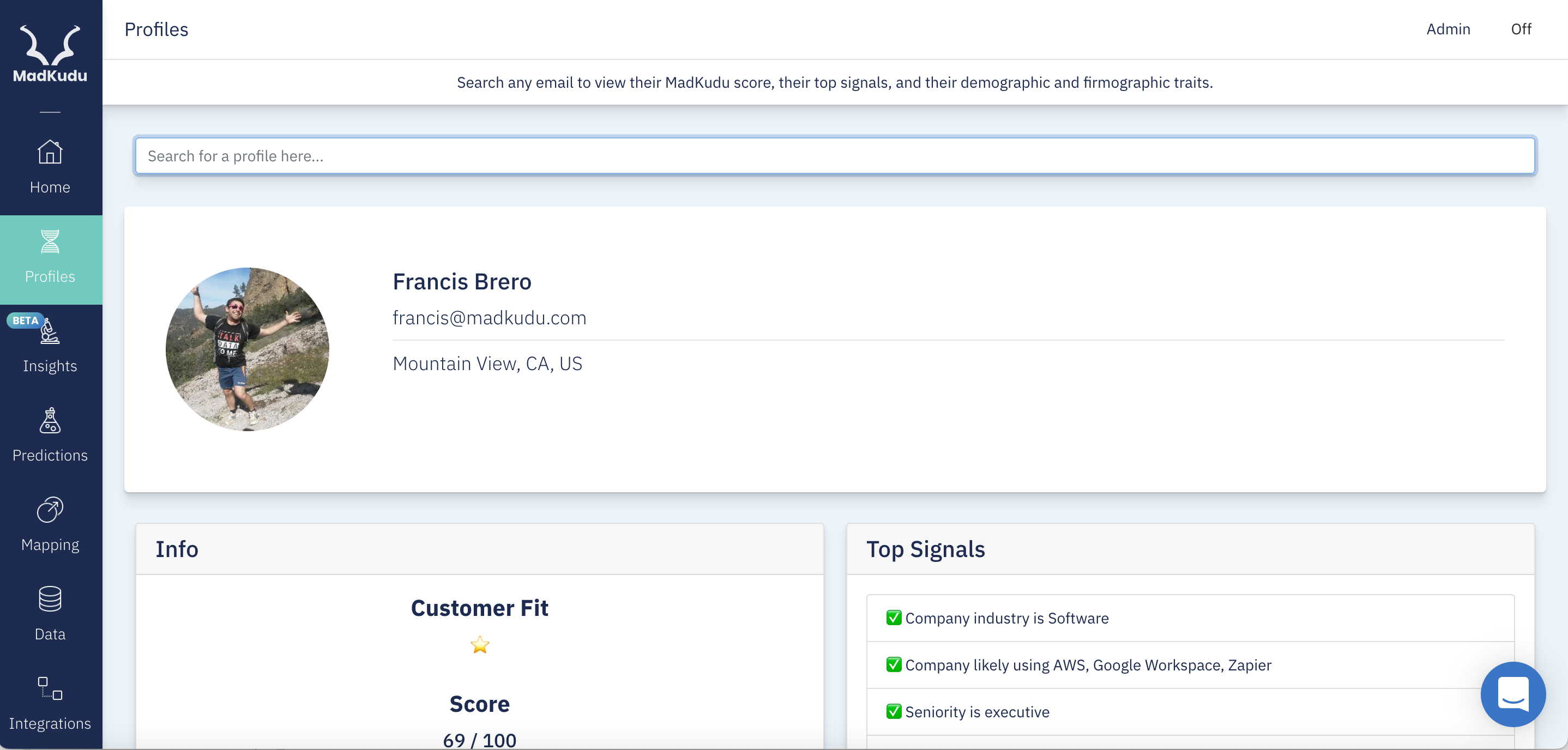 Side note: if you don't know Francis yet, check him out here, he's a cool guy!
FAQ
Why does the score here differ from the score I see in my CRM?
This is because the profiles page displays the customer fit score and signals returned by MadKudu API, which is the same as the realtime scoring in your integration. If you have a batch model for your Customer Fit model, this means you are probably using enrichment from your CRM which can only be leveraged in batch scoring. To read more about batch and realtime scoring, see more here.