You've just added new events to your event mapping and you are ready to incorporate them into your Likelihood to Buy model.
You go to the Data Studio > your LTB model > Event Weights tab, but wait, why aren't the events you just added there?
The reason for this is that whenever you publish a new event mapping and want to see the new weights and new data analysis in the Studio, there are two things to do:
Wait for the map process to run

in the process page. This step is needed for the platform to take into account the changes you've made to the event mapping.
Once the map process has run,

re-build the dataset in the Data Studio.

This step is needed to recompute all the data analysis and give you fresh stats and insights! Click 'Change dataset' on the Overview page

If you plan to edit your model, don't forget that Live models cannot be modified. You'll have to duplicate your live model in order to modify it.

Don't change any parameter, just click 'Build and load dataset'. After you receive a success email saying your dataset has been loaded, head to Model > Insights to see your new events.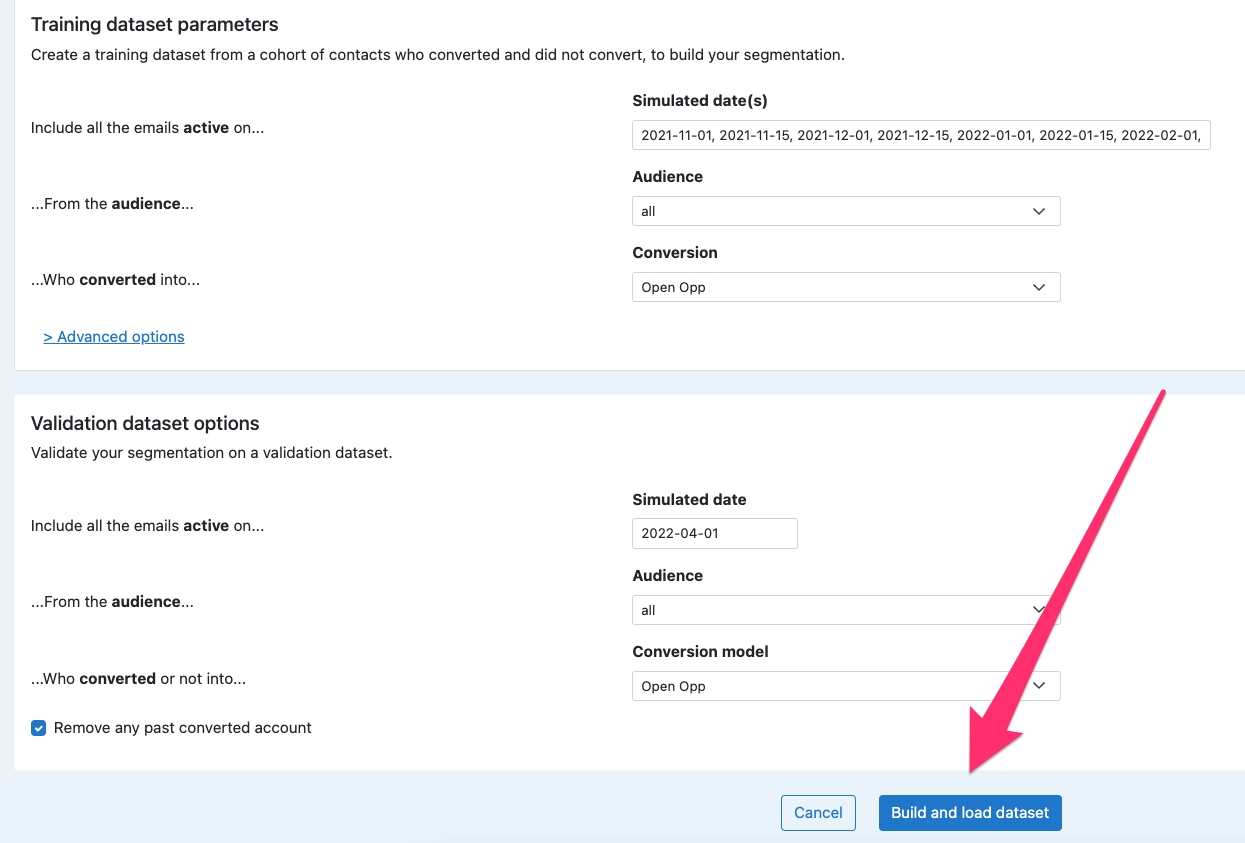 Only events performed by at least 1 lead in the past 9 months are displayed in the Event Weights tab.
For example, a Salesforce campaign with no campaign member added in the past 9 months would not show up on this page.
Amongst those, we display a maximum of 500 events. Still not seeing the event? Verify that your event mapping logic is catching events by
checking the volumes of your event mapping output
.
Frequently Asked Questions
Do events need to be performed during the month of the training dataset to show up in the event list in Studio?
No, events do not have to be conducted during the month of the training dataset to be included in the event weight. We include all events that have been performed at least once in the last 9 months.