Having issues connecting to MadKudu App or MadKudu Data Science Studio? We're here to help!
Troubleshooting
Before submitting a new support ticket, please try these quick suggestions:
Check that you have received an invitation to MadKudu.

If you have not received any, ask an Admin user of MadKudu from your organization or our team to invite you. You will receive an invitation with a link to set up your password.

To use the Single Sign-On login option, your organization must have set up the Okta SSO integration with MadKudu first.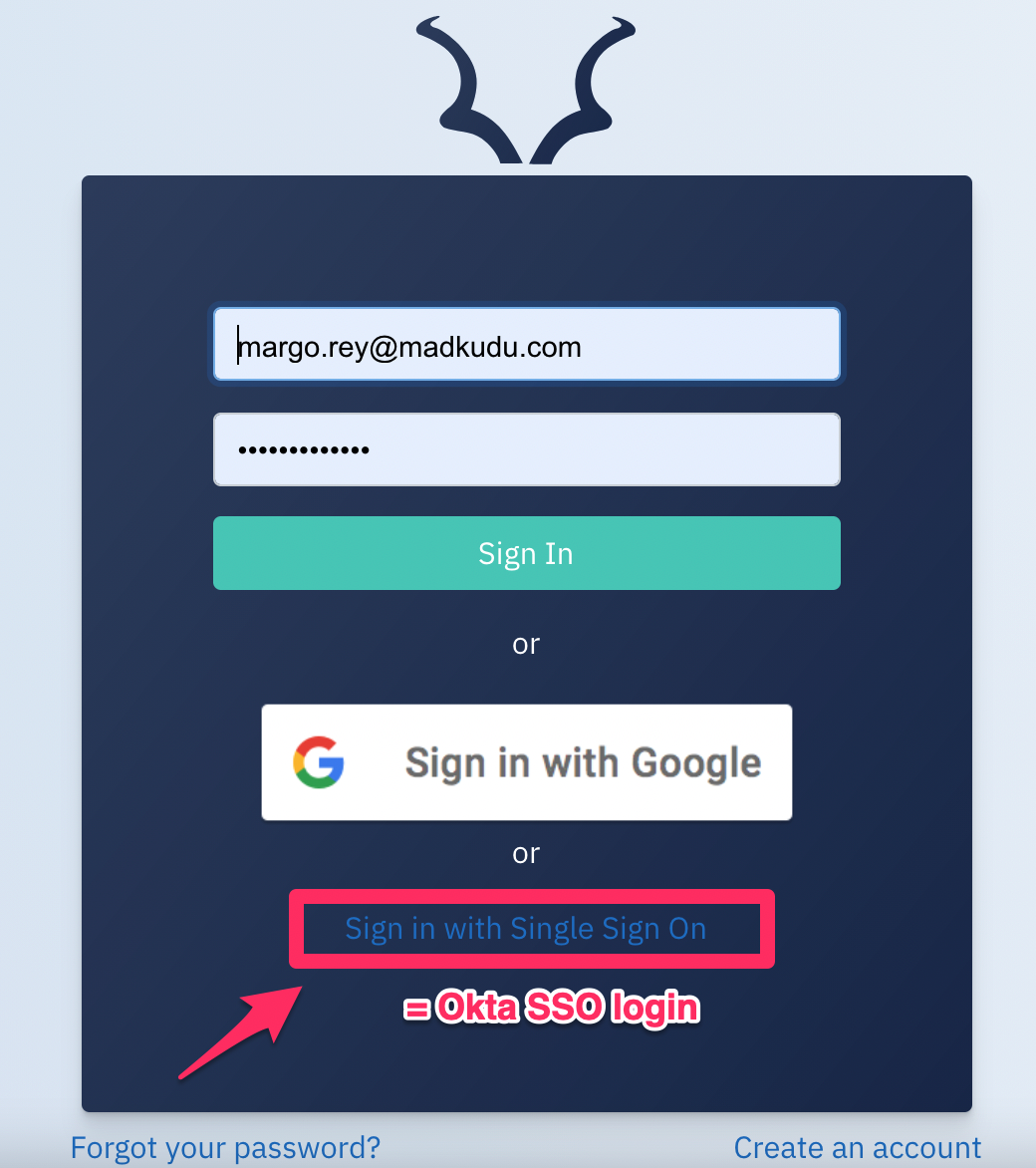 If it was set up by the Okta admin of your organization, please reach out to them to assign you to MadKudu (both in Okta and MadKudu).
If your organization is not using Okta or it was not set up with MadKudu, this option is not available to you, please use the email/password or Sign in with Google

Clear your browser cache and cookies
Try login in incognito mode (private browsing).

The incognito mode disables browsing history and the web cache. To open a private browsing window, use CTRL+Shift+N on Windows or Command+Shift+N on Mac.

Restart your browser
Reset your password
If you are trying to access the Data Studio (studio.madkudu.com), you can try the path through the App: log in app.madkudu.com with email/password > Predictions > Data Studio
Get assistance
Please provide as many details as possible when submitting a support ticket and we'll get back to you shortly! We recommend including the following information:
Description of the issue
the URL(s) you are trying to login with
the login option you are using: the email/password, Google Oauth, or the Single Sign-On (Okta SSO)
the email address you are using to log in with
your browser (Chrome, Firefox, IE ...)
troubleshooting suggestions above you've already tried and its result
If you receive an error message, a screenshot of the whole screen with the error message