A common practice is to add behavioral and predictive information to your Lead, Contact and Account profiles. That way, your SDRs or your AEs have information that will make their outreach much more relevant and effective.
Instead of calling and say "I am calling because you've been identified as a lead likely to buy", you can now say "I noticed that you added 7 users to your trials yesterday. I though I would reach out to offer some tips on how to train and onboard those users. Do you want to tell me more so that I can be helpful?".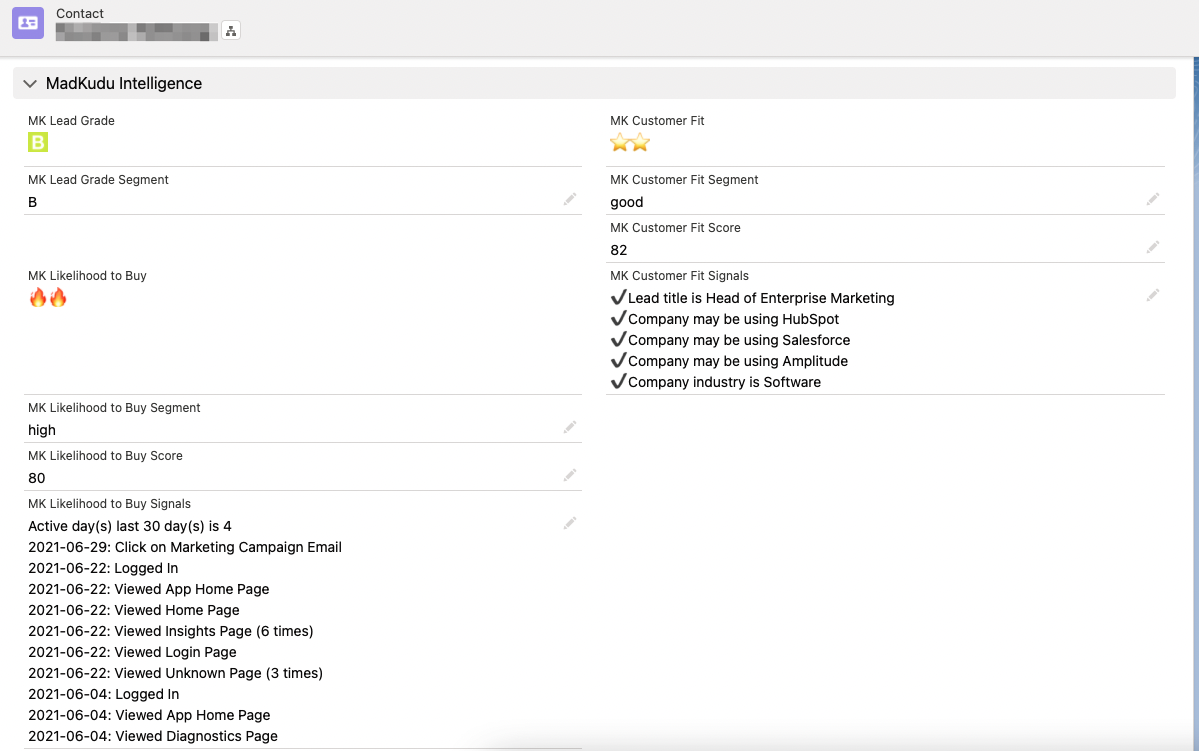 We usually recommend using a two column layout. Organize your fields so that the predictive attributes are on the left, while the context on this lead can be found on the right.
Click on Setup at the top right
Click on the Object Manager tab, search for Lead, click on Lead

Click on Page Layout, click on Lead Layout

Drag and drop a new Section to where you want the MadKudu intelligence to show.
Name the new section "MadKudu Intelligence"
Drag and drop the MadKudu fields you'd like to see.
Save your layout.