Ever wished you could score a list of leads before loading them into your CRM? Or wanted to figure out based on the list of attendees of an event if it was worth sending more reps?
This article will walk you through the steps to get predictive scores of all your leads directly within a CSV. The predictions are based on MadKudu's standard customer fit models.
Scoring leads is as simple as loading a CSV into the MadKudu app.
You can score both people (with email addresses) or companies (with the domain name).
How-to
(1) Set up CSV with either Domains or Emails in the first column. Here's an example:
Note that any other format would not be accepted and would yield a failure to score.

(2) Log into your app and navigate to the Bulk Scorer. (Integrations > Bulk Scorer)

(3) Load in your CSV into the bulk scorer page.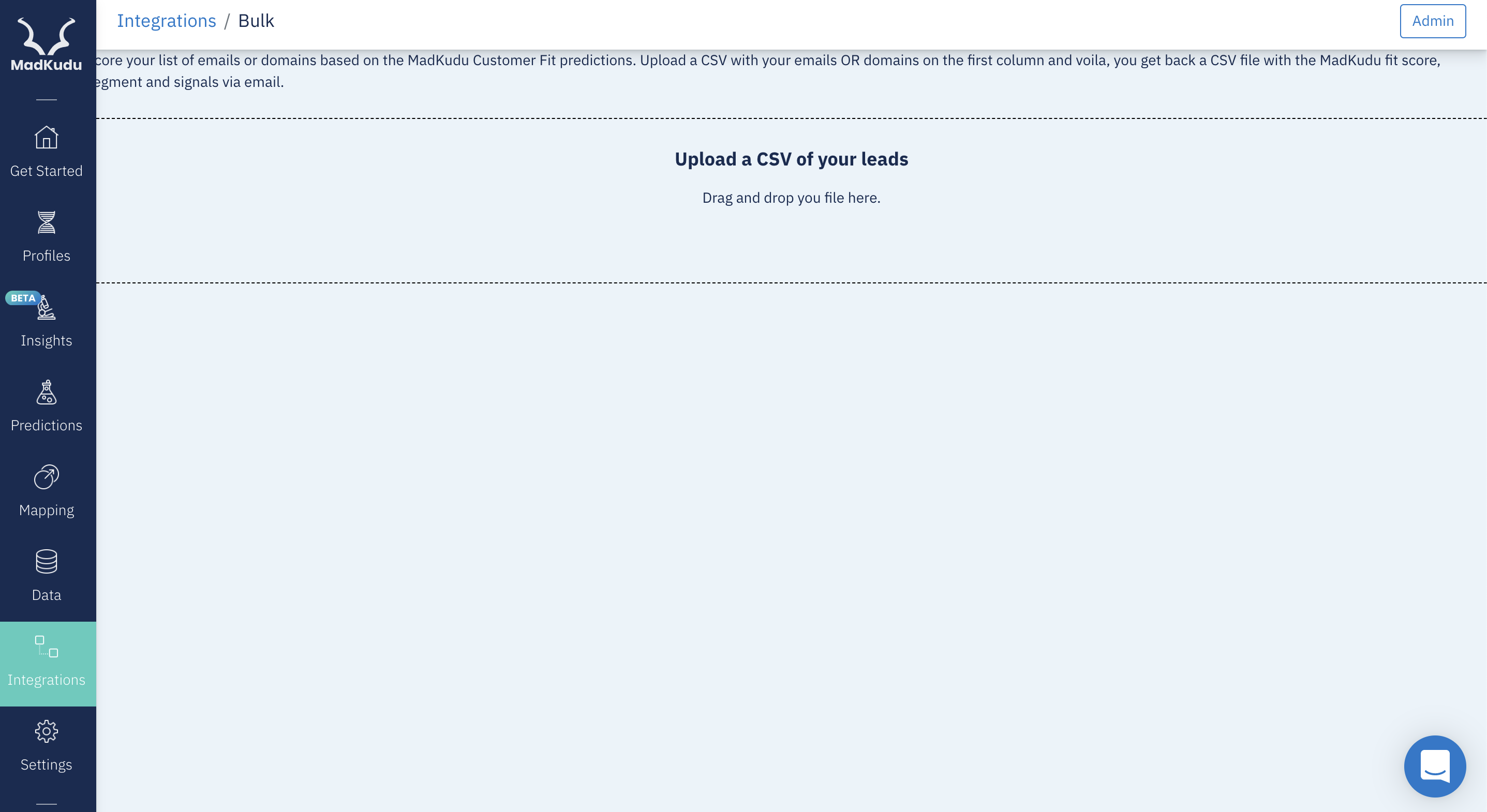 (4) You will then receive an email with the scored CSV back after a few hours (depending on the volume). 🎉
Customer Fit Predictions
Note that the Bulk Scorer supports scoring for the standard customer fit models (learn more about Customer Fit models here).
Support for multi-models are not yet available (but maybe coming soon!) - send in your requests or feedback to product@madkudu.com.