Troubleshooting articles
Please find here articles to help you troubleshoot issues before reaching out to us.
Contact our support team
Whether you choose Email, Zendesk, Chatbot, or Slack, we recommend including the following information:
Description of the issue in detail: what are you trying to do, what are you observing
Any screenshot, Loom video, examples of record ID will be helpful to help us investigate.
How this issue is affecting the productive usage of MadKudu for your Sales/Marketing teams.
If applicable:
the URL(s) you are having issues with
your browser (Chrome, Firefox, IE ...)
If you receive an error message, a screenshot of the whole screen with the error message
You can reach our to our support team trough any of the following options
Click "Submit a request" (in the upper-righthand corner)
Visit the Help center in the MadKudu App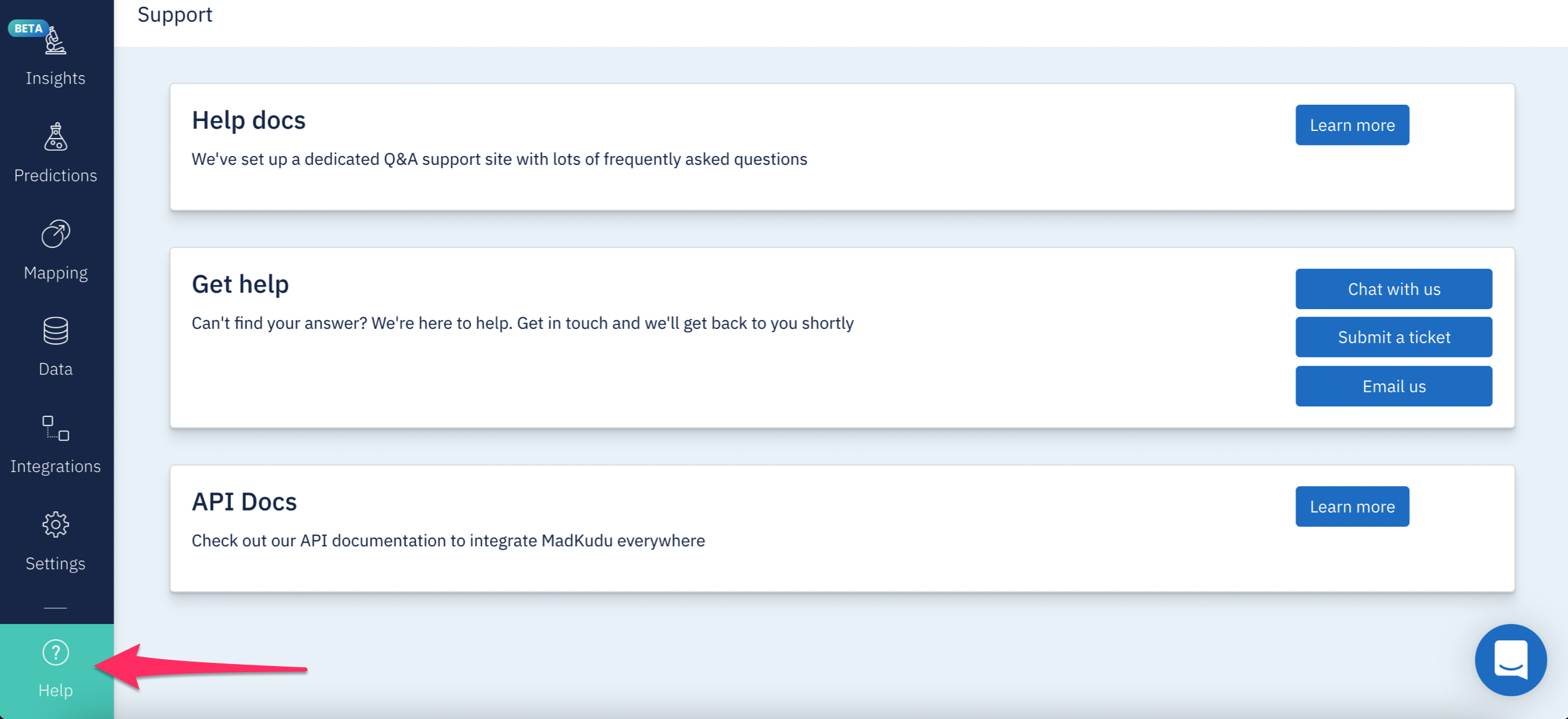 Customers on a Pro plan or higher may also reach out via their Slack channel.