Under the General Data Protection Regulation (GDPR), an individual saved as a contact in MadKudu contacts database has the right to request for certain actions to be performed on the personal data you have about them. To keep to our commitment to GDPR readiness, we offer the ability to:
Delete records: The GDPR requires permanent deletion of their contact record from your database, including email history, form submissions, and other engagement data and activity. This includes removing all data keyed by that email address from all storage mediums that don't automatically expire data within 30 days. This includes archives, databases, and staging environments.
Modify incorrect or inaccurate data: The GDPR empowers individuals to correct any personal data that is deemed inaccurate or incomplete. In MadKudu, if the end-user asks you to change her information, we can do so from within her contact record.
Retrieve user-specific data: Under the GDPR, end users have a right to access their personal data and are entitled to obtain their personal data in a commonly used, structured format, such as a CSV file.
Requests are typically responded to within 30 days.
Here's how to make these requests
For a list of emails, please send us the list via CSV at support@madkudu.com. If you have a few emails only, you can use our online form.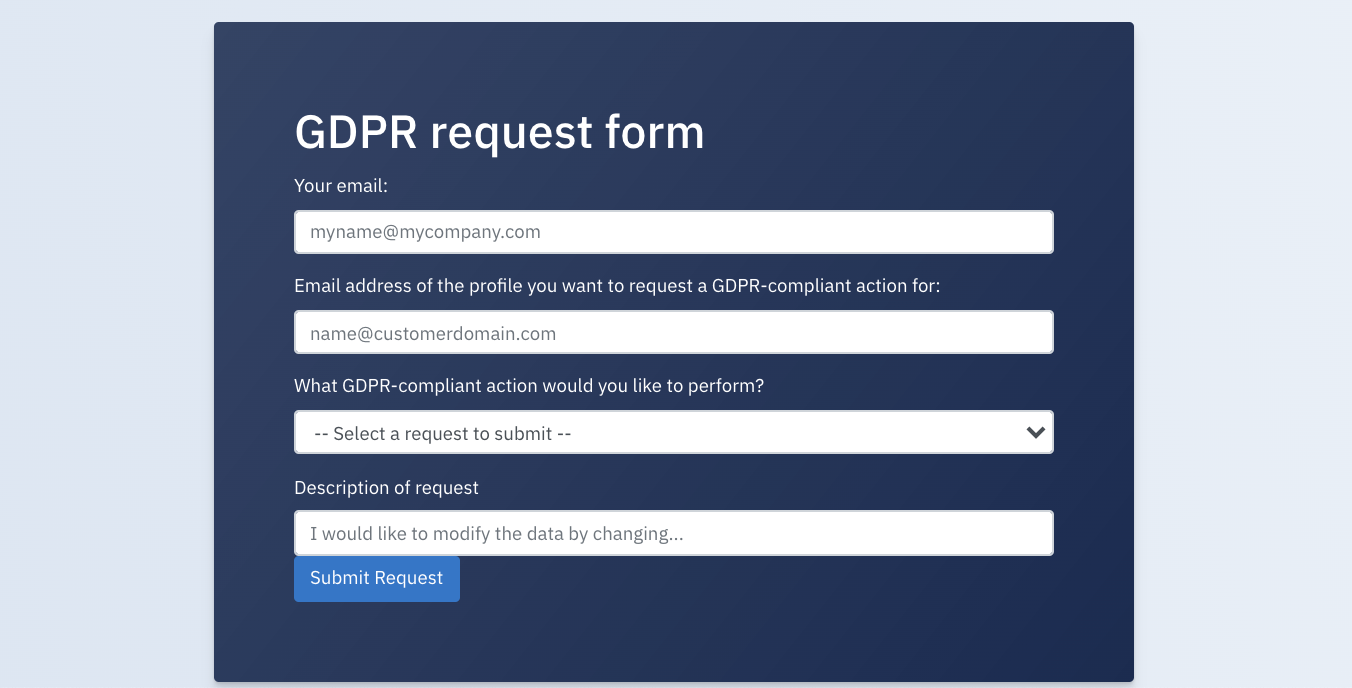 Start by going to MadKudu's data privacy management form.
Enter your email address with a valid company domain.
Enter the email address of the contact record you would like to perform the request on.
Select the appropriate GDPR-compliant action you would like to perform on the selected personal record.

For requests to Modify, enter a description on what needs to be changed.

Then, click Submit Request.