As an admin of the MadKudu Sales Intelligence platform, you have the power to enhance your team's productivity and collaboration by adding Sales users to the system. This article will guide you through the process of adding new users to your Sales Intelligence account, ensuring that everyone on your team has access to the valuable sales intelligence tools and features they need to succeed. Let's get started!
Step 1: Accessing User Management
1. Log in to the MadKudu App using your administrator credentials.
2. Once logged in, navigate to the Settings section of the platform. Then navigate to the Users section.
Step 2: Adding a New User

1. Look for the "Add New User" button at the top and click on it.
2. Fill out the necessary user details, such as their email address, and role within the Sales Intelligence platform.
2. The role selection is crucial as it determines the level of access and permissions the user will have. Consider the user's responsibilities and choose the appropriate role (e.g., Admin, or Sales user). A A Sales user will have access to the MadKudu Sales Intelligence. Admins will be more permissions such as the ability to add new users, to configure the Copilot and to change the layout.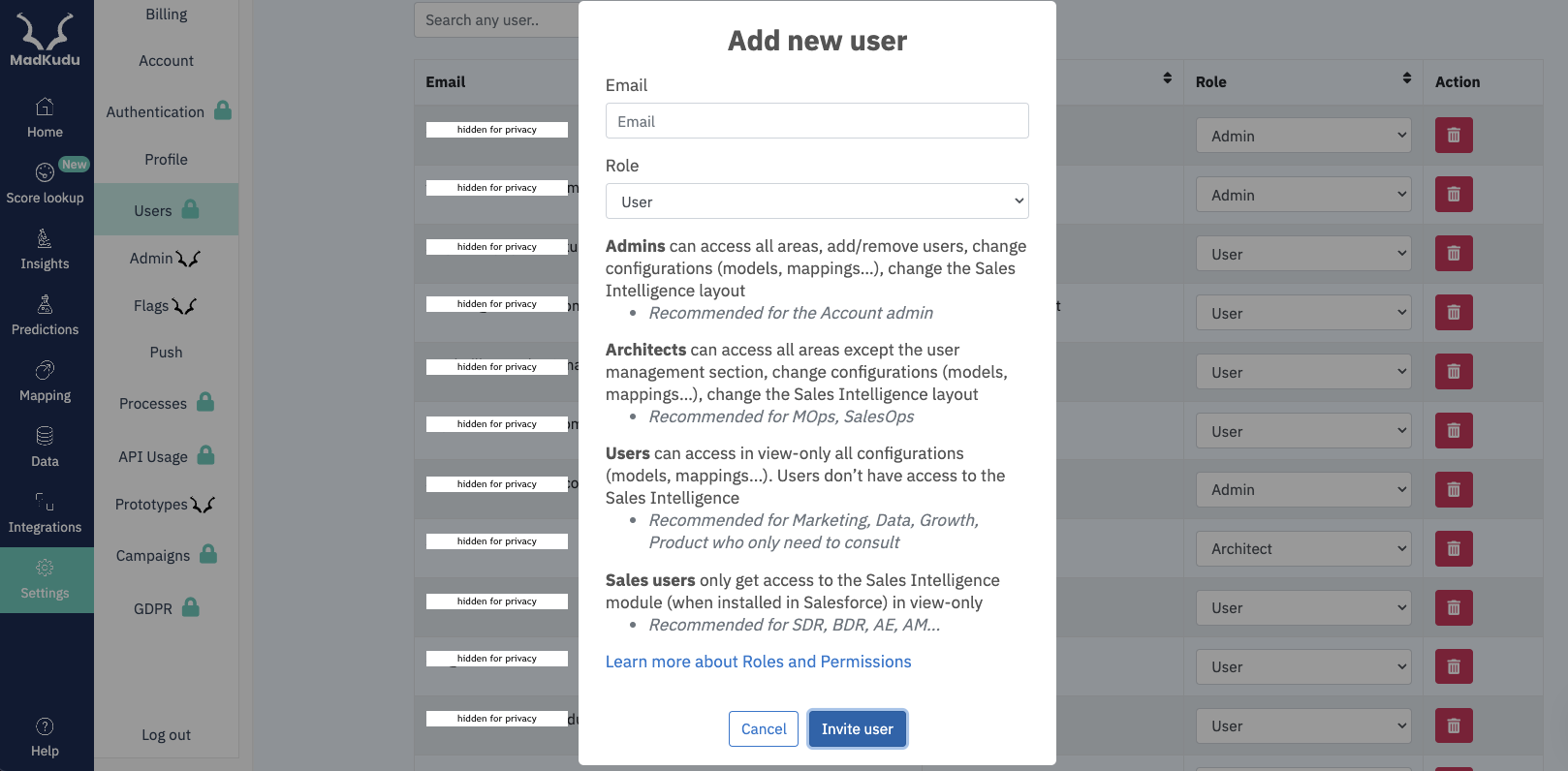 What happens next ?
Every Sales user invited will receive an invitation email from MadKudu that they need to accept. Once they created their account they will be able to access the Sales Intelligence in your Salesforce!
---
Please note that if you want to add many users at once, you can open a support ticket and we'll do it for you!